LAW OFFICES OF
---
JAY A. ROSE
A Professional Law Corporation
21031 Ventura Blvd., Suite 523
Woodland Hills, CA 91364
Telephone: 818.932.0200
Toll Free: 888.TRUST4U
Fax: 818.932.0205
www.trust4u.com
Contents
About Us
Your EPP Benefits
Click here to learn more.
Search the Archives
Want to learn more about Life & Estate Planning?
Click here to search our online library.
Feedback
We want to hear from you!
Send us your questions, comments, or suggestions: attyrose@trust4u.com
This publication does not constitute legal, accounting or other professional advice. Although it is intended to be accurate, neither the publisher nor any other party assumes liability for loss or damage due to reliance on this material.

Copyright © ntegrity Marketing Solutions

---
Volume Thirteen • Number Two • February 2015
---
Sweetheart Wills & Alternatives To Probate
---
Sweetheart Wills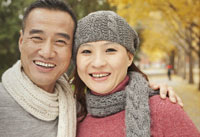 Are you married? Have you considered creating an estate plan to provide for your spouse if something untoward happened to you? Perhaps it is time for you and your beloved to make matching "sweetheart wills" to legally reflect your intentions.
Alternatives To Probate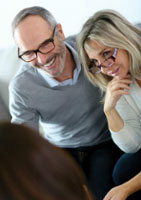 Did you know probate is not necessarily a requirement when it comes to passing your estate to your loved ones? In fact, there are multiple alternatives. In this article we survey some of the most common alternative strategies to probate.
Contact Us: attyrose@trust4u.com
A Poem for Family Research: Dear Ancestor
Your tombstone stands among the rest;
Neglected and alone
The name and date are chiseled out
On polished, marbled stone
It reaches out to all who care
It is too late to mourn
You did not know that I exist
You died and I was born.
Yet each of us are cells of you
In flesh, in blood, in bone.
Our blood contracts and beats a pulse
Entirely not our own.
Dear ancestor, the place you filled
One hundred years ago
Spreads out among the ones you left
Who would have loved you so.
I wonder if you lived and loved,
I wonder if you knew
That someday I would find this spot,
And come to visit you.
Author - unknown