Estate Protection Plan Benefits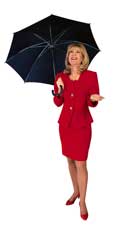 Your employer, group leader or allied professional has chosen to enroll in our Estate Protection Plan (EPP) program as a "Financial & Estate Wellness" benefit for you and your family.
Through your employer or sponsorship leader, you may have a number of benefits packages, which may include a qualified retirement plan, stock options, life insurance, health insurance, disability insurance and/or other benefits. To maximize the tax and non-tax purposes of these benefits, it is crucial that they be carefully coordinated with your Life & Estate Plan. Such a plan typically includes proper beneficiary designations for life insurance and retirement plans, custom-drafted will and trust documents, powers of attorney for financial and health care matters, and a living will for certain "end of life" decisions.
Your Benefits
We are pleased to offer our Life & Estate Planning services at a discount to you and your family members. These benefits to you include:
A complimentary one-hour confidential consultation at our office to discuss personal Life & Estate Planning concerns and evaluate your options;

A 10 percent discount on our Life & Estate Planning services -- extended to you and your family members (e.g., parents, siblings, in-laws, children, etc.)

Access to members' website.

Monthly electronic newsletter (e-newsletter) with valuable information and benefit updates.

Additionally, we will from time-to-time offer informative workshops on a variety of Life & Estate Planning issues. These workshops may be offered on-site at your workplace or at an off-site location. Please check this website, your e-newsletter, or with your Human Resources department for details.
Accessing Your Benefits
Employee/Group Member/Client
Sponsored participants should each receive a membership kit, along with a member-card and instructions from your Human Resources department or sponsorship leader. This kit will include valuable information about your benefits and how to access them. Any time that you need additional assistance, however, please feel free to call our office at 818.932.0200 and simply identify yourself and your employer.

Family Members
Your family members do not need to have membership cards in order to access your EPP benefits. Simply give them our telephone number and we will be happy to enroll them as your "guest." Or invite them to visit us at www.mylegalnews.com/rose/EPP_SignUp.htm where they can sign up online.
Scheduling Your Initial Consultation
Be sure to mention you are an EPP member when you call to schedule your appointment.
Click here to learn more about preparing for your initial appointment.

Location -- For a map to our office click here.
About Our Firm
We are committed to providing the highest quality estate planning legal services for individuals, families and businesses. Click here to learn more about us.